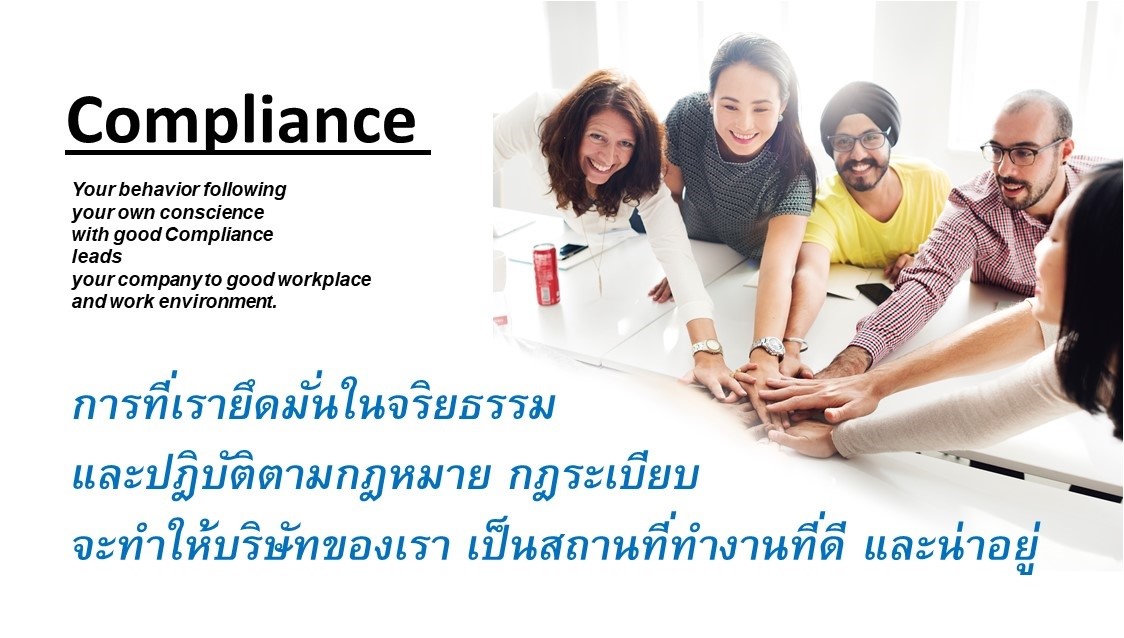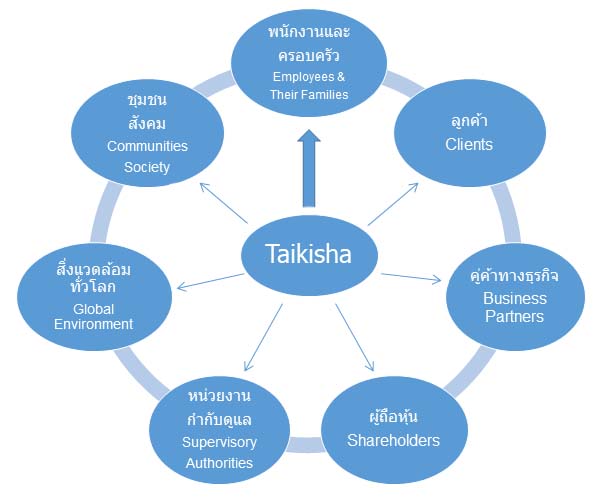 We will commit ourselves to observe 3 core standards of Taikisha Global always.
1) Corporate Policy and Philosophy
2) Code of Conduct
3) Compliance System Compliance promotion system
Corporate Policy and Philosophy
Corporate Policy: "Customers First"
Customers are broadly interpreted as general society. The spirit of "Customers First" is to obtain ceaseless trust from our customers.

For this purpose, we must conscientiously put forth our best effort in all areas of business, based upon the philosophy
that behavior of a person or a company will generate benefits and happiness for one's counterpart.
1. Establishing a company that can perpetually grow and contribute to the society
(1) Make efforts to continue growth through increasing added value, and aim to create prosperity for customers
and affiliated companies as well as affluent lives for employees
(2) Make efforts to create an affluent environment and to advance industrial society, with an aim at making a contribution
to society through technology that matches the needs of society
2. Creating an attractive company
(1) Aim at creating a motivation-oriented company where the creativity and vitality of each employee
will be realized through their work.
(2) Aim at creating a company with an organization and corporate culture in which company goals will be achieved
through the combined efforts of all employees under a spirit of mutual trust, cooperation, and rationality.
(3) Aim at creating a unique company in all areas of company operations, including technology, market,
and development of human resources, through amassing the expertise of "energy, air, and water".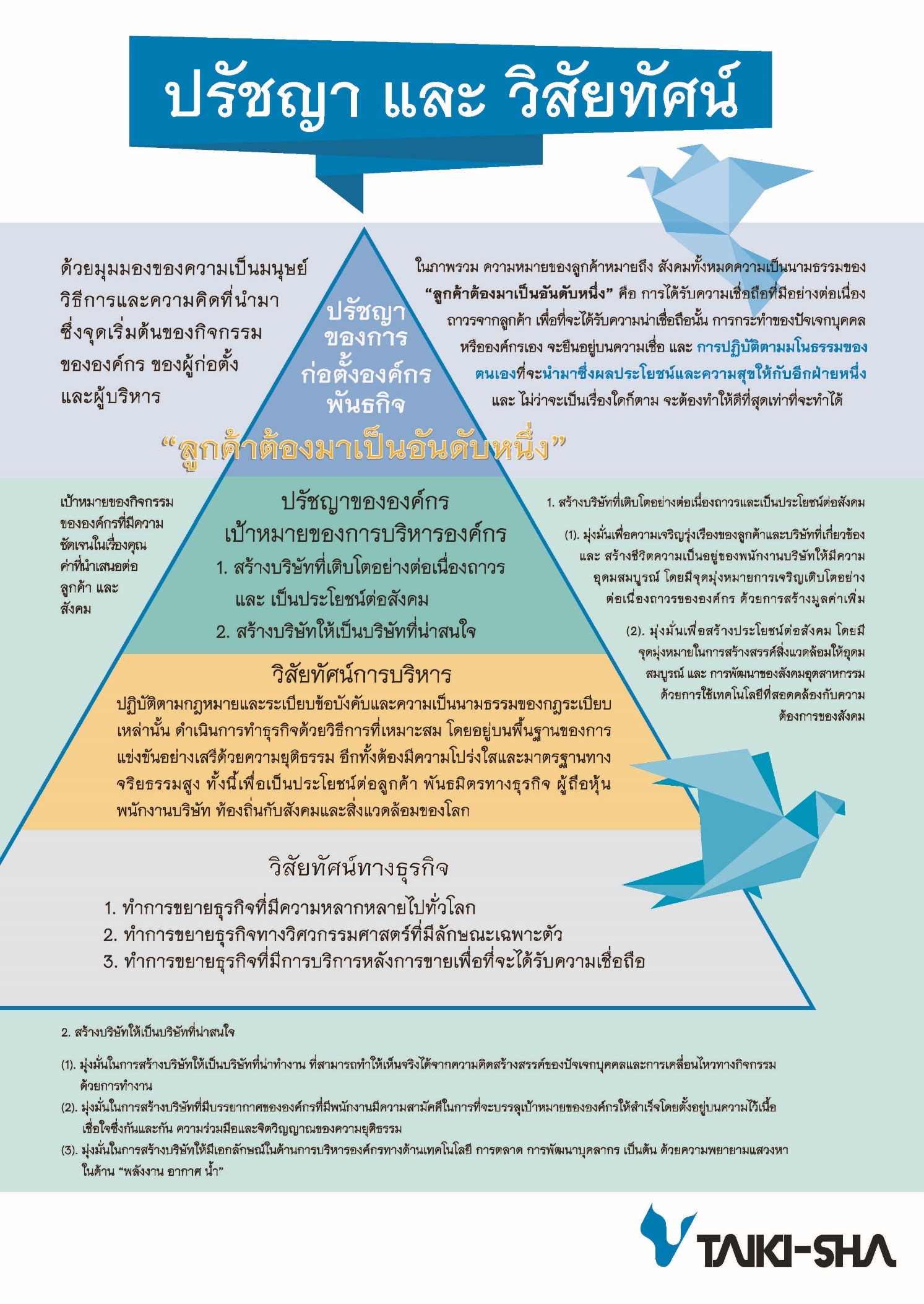 Code of Conduct
1. We will act in compliance with laws, ordinances, regulations, ethics, dictates of good sense, and internal rules.
2. We will pursue a highly transparent management on the basis of fair and reasonable standards.

3. We will act giving first priority to our customers, business partners, shareholders, communities/society,

and the global environment and will also give appropriate consideration to the human rights of employees.
4. We will make efforts not to destroy the trust we have built over the years or to undermine our business profits,

while working to enhance our corporate value.
1. Respect for fundamental human rights and maintenance of a healthy work environment
(1) We will respect the fundamental human rights of all employees and supervisors in our corporate activities
and will not discriminate on the basis of matters irrelevant to the business of the Company, such as race, religion,
belief and creed, national origin, gender, disability, physical features, or age.
(2) We will prohibit all forms of sexual harassment or abuse of position or status in the workplace,
whether intentional or unintentional.
(3) We will pay close attention to construction safety standards and work to prevent accidents.
(4) We will implement measures such as physical checkups in order to maintain the mental and physical health of employees.
(5) We will respect the privacy and protect the personal information of employees. We will also protect the personal information
of people outside of the Company.
2. Maintaining a good relationship with our stakeholders
We will establish and advance the following objectives for both the satisfaction of our stakeholders

(customers, business partners, shareholders, employees, communities/society, and the global environment)
and the enduring development of the Company :
(1) To obtain the satisfaction and trust of our customers by developing excellent technologies
and providing high-quality equipment.
(2) To appropriately distribute the ensured profit to dividends, investment, personnel expenses, etc.,
and to properly pay taxes.
(3) To strive to improve the transparency of the management, including corporate accounting,
and to disclose corporate information appropriately in accordance with laws, ordinances, and regulations.
To prohibit employees from any wrongful trading of shares, etc. on the basis of insider information.
(4) To perform equal and fair transactions, enhance the transparency of contracts, and comply with relevant laws
and ordinances in pursuit of coexistence and co-prosperity with our suppliers and sub-contractors.
(5) To give consideration to the residents in the neighborhoods of our branch offices, construction sites,
and laboratories, and to comply with arrangements with the residents.
(6) To strive for the conservation of the global environment through activities such as natural resource saving,
energy saving, waste reduction, reusing, and recycling. To disclose our environmental conservation activities
to society through appropriate channels of public relations.
3. Maintenance of trust
(1) Officers and employees must respect the trust and reputation of the Company and act in accordance
with the dictates of social good sense.
(2) We will refuse to have anti-social forces, including organized crime groups(Boryoku-dan), involved in our business,
and will reject any demands made by them. We will prohibit employees from having any relation
with members of said groups.
4. Free competition, fair trading, business entertainment and gifts
(1) We will comply with laws and ordinances including the Anti-Monopoly Law in order to realize fair competition
and fair tender.
(2) We prohibit any bribery, unfair profit sharing, or facility offering, and will comply with relevant laws
and ordinances including the Political Funds Control Act and the Public Offices Election Act.
(3) Business entertainment and gifts should be provided or received on the basis of social good sense; therefore,
receiving business entertainment or gifts that may affect judgment on the performance of certain business is prohibited.
5. Asset management and respect for property rights
(1) The employee's use of any assets of the Company for purposes other than pursuit of profit of the Company is prohibited.
(2) We will respect the rights of property owned by any corporate or individual persons other than the Company
and will never damage or infringe such property and rights. This includes intangible rights such as intellectual
property rights.
6. Handling of confidential information
(1) Employees must not leak any information obtained in the course of business activities except for facts
that have already become publicly known. In particular, information provided by other companies
must be kept under strict control.
(2) Employees must not access internal or external information using wrongful means.
(3) Such handling of information as noted above will apply equally to our retired employees, temporary employees,
employees on subcontracts, and business partners.
Compliance System Compliance promotion system
Taikisha's compliance promotion structure is comprised of the Compliance Committee, Corporate Compliance Dept.,
Compliance Officers, and the Whistle-blowing System. By taking these measures, Taikisha aims to establish its compliance system
that detects minor violations and implements remedial measures on their own while preventing material legal violations both
at domestic and overseas business offices.

Efforts to penetrate Compliance
Taikisha has established the Compliance Activity Standards to implement the Code of Conduct. Taikisha has also distributed
the Compliance Manual serving as guidelines for concrete actions to all officers and employees to ensure thorough understanding
and compliance with the standards. Furthermore, Taikisha regularly provides compliance training at its business offices in Japan
and overseas, with the purpose of thoroughly getting across important laws, regulations, and rules where
Taikisha has a high compliance violation risk and of reducing such risk.
In addition, the Corporate Compliance Dept. are striving to detect and prevent problems early and to improve activities
by regularly visiting business offices in Japan and overseas, and monitoring the compliance management system
and the status of compliance with laws, regulations, and internal rules.
1. Compliance manual reading and signing written oaths activity on Oct-Nov 2022

TKC-CPL organized annually compliance manual reading activity to encourage all employees to understand the rules and regulations of the company, to read aloud and taking a picture. To be practice in the workplace, prohibiting, risks and making a solemn promise, Is an activity that has been cooperated well.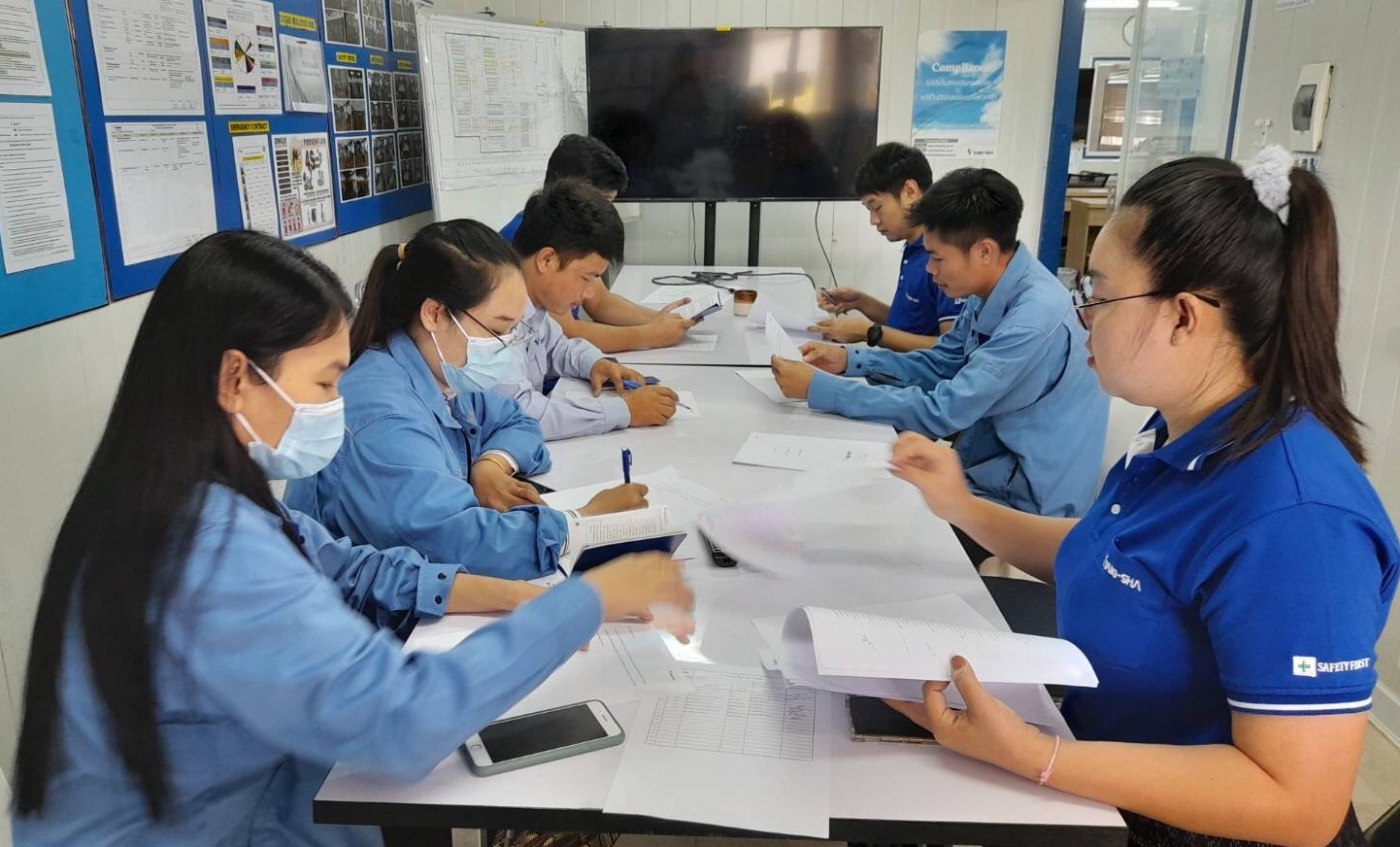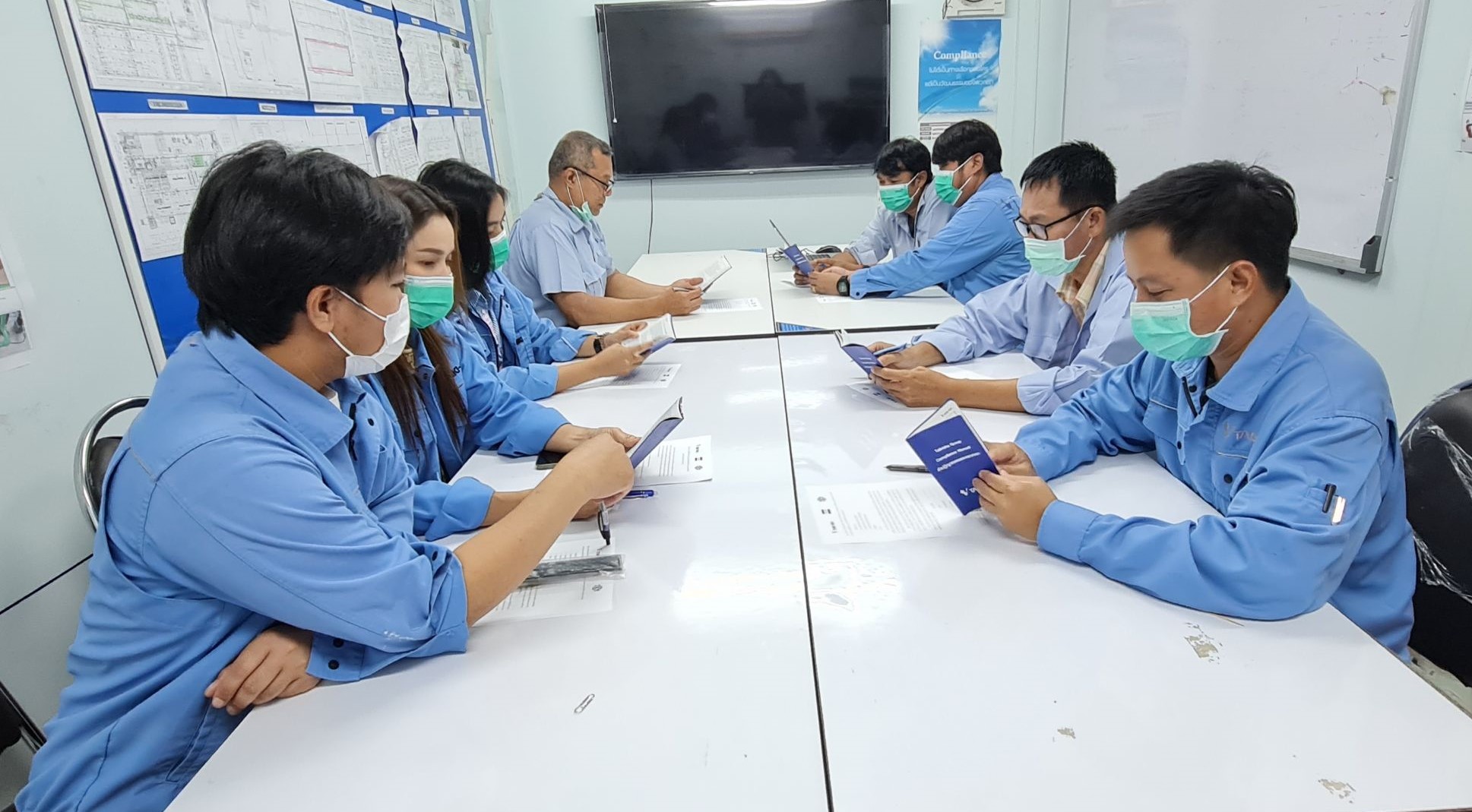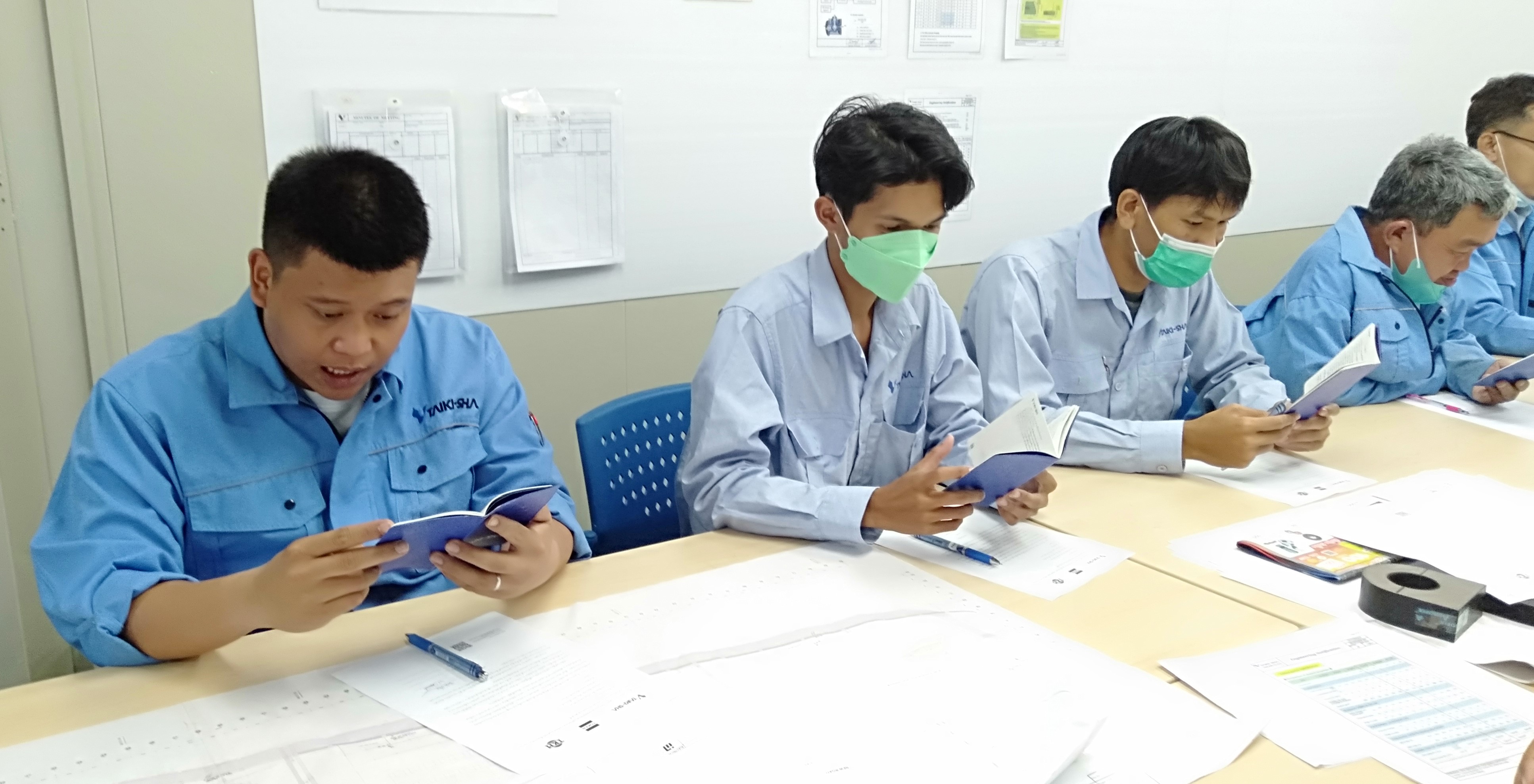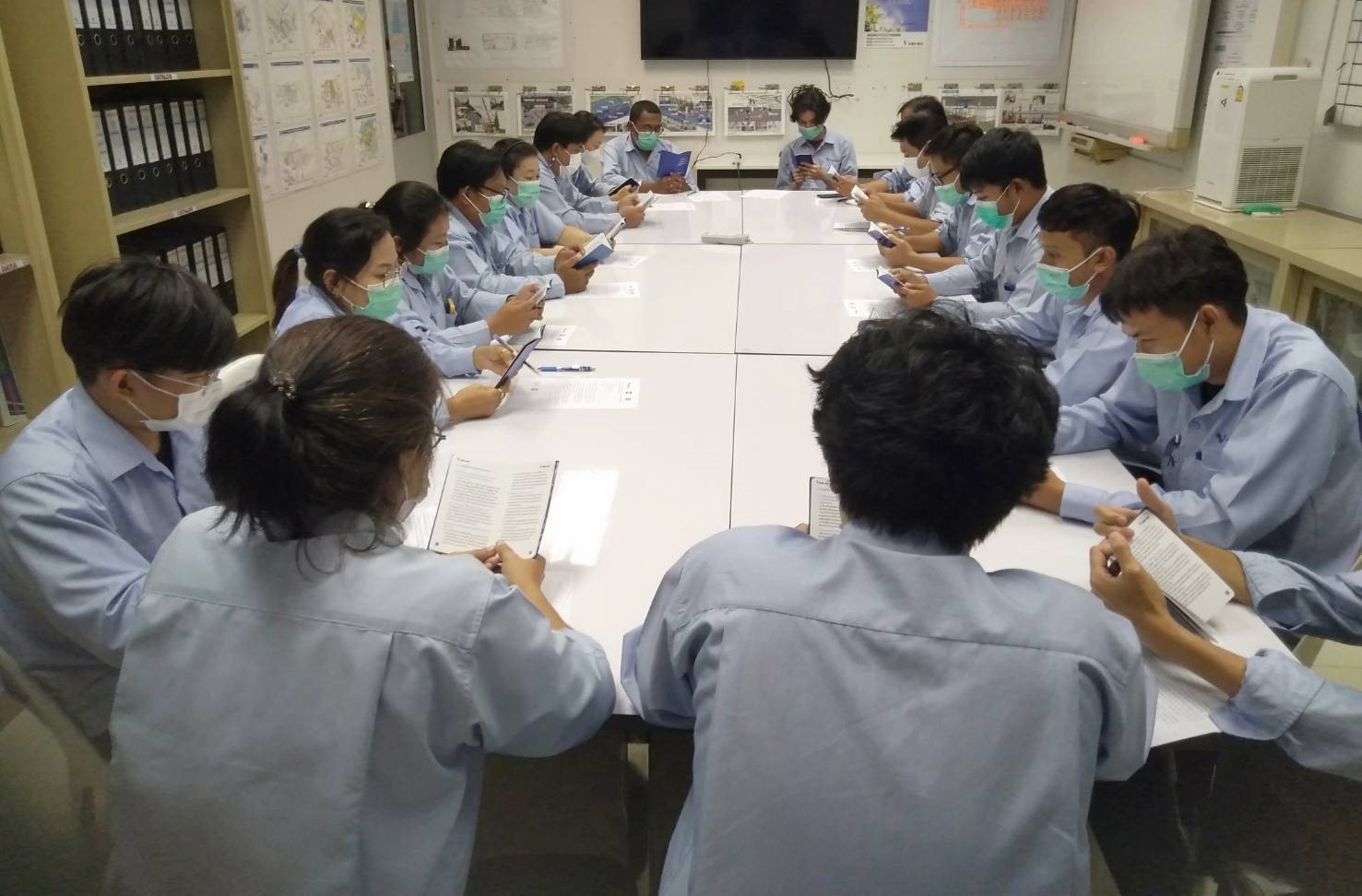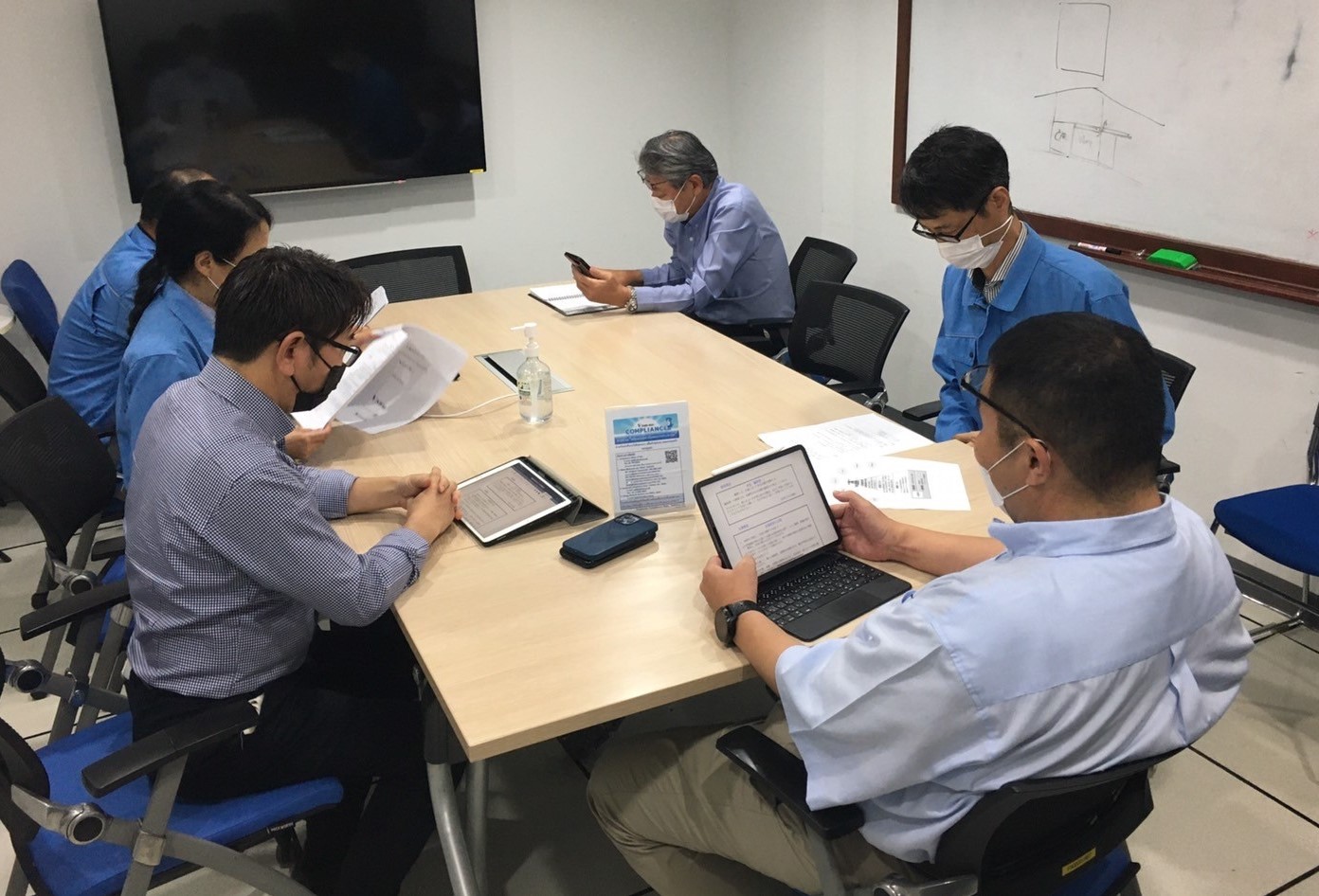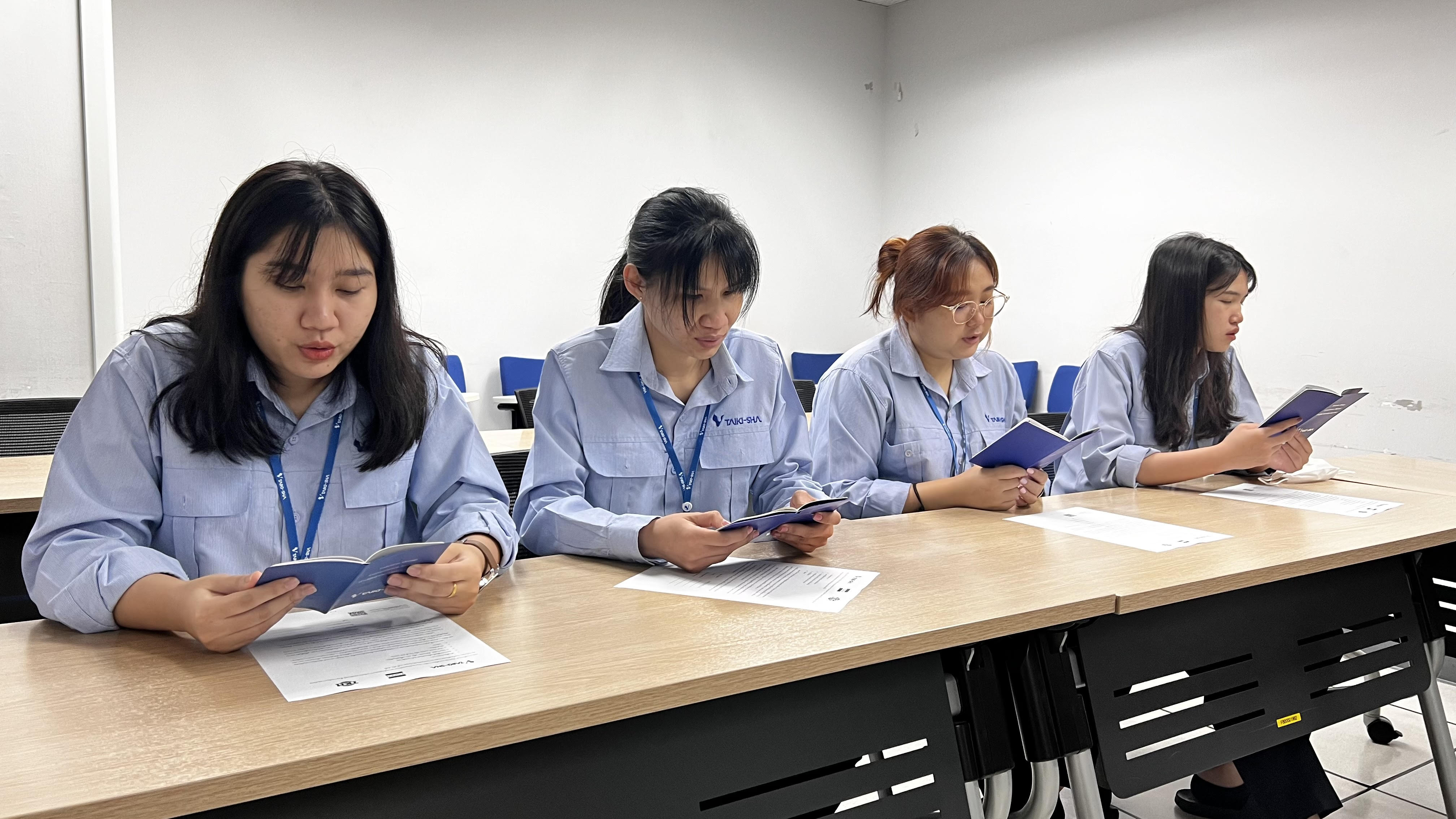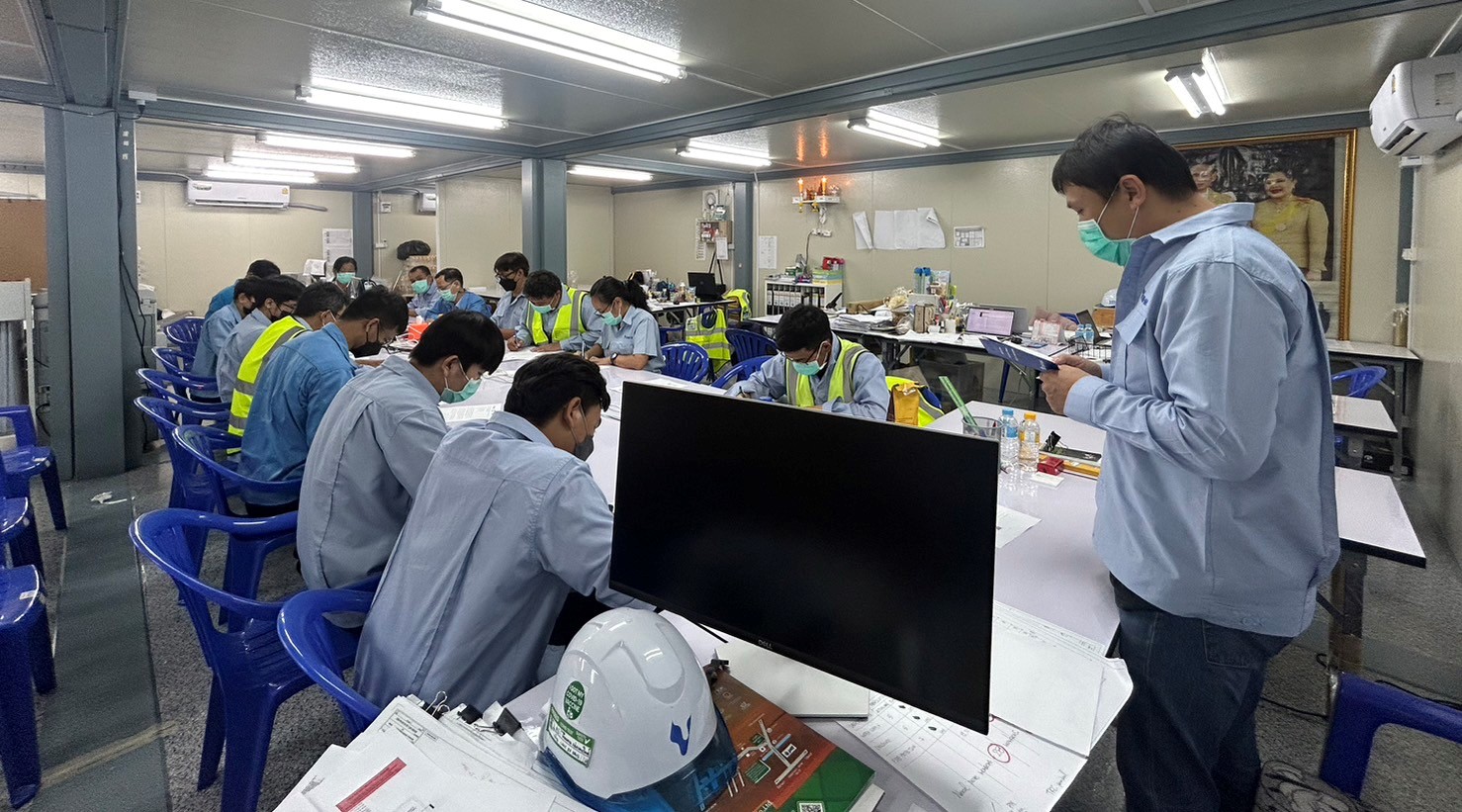 2. Compliance seminar activity 2022 /2
Ethics & Compliance Training of Taikisha Group has development for new style of seminar to be a presenting by animation that makes it easy to reach the consciousness.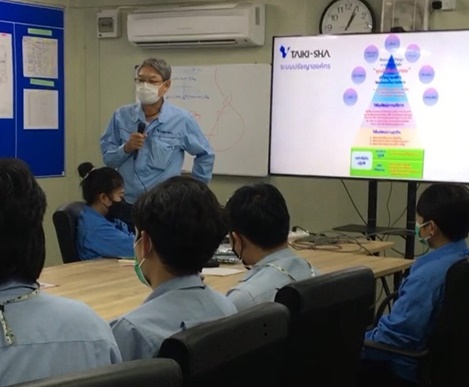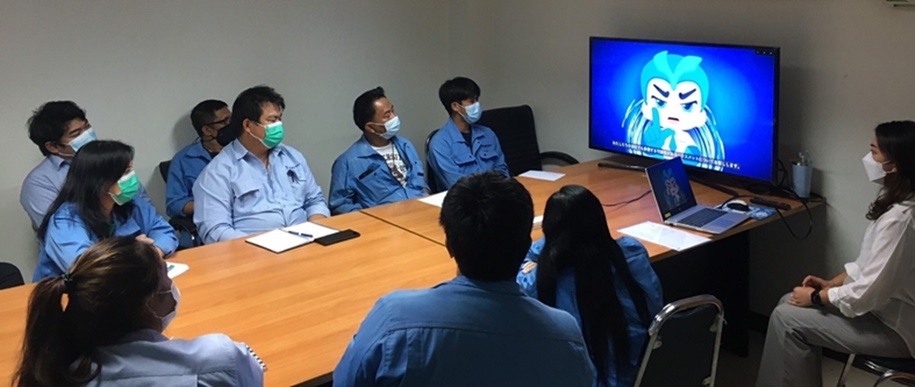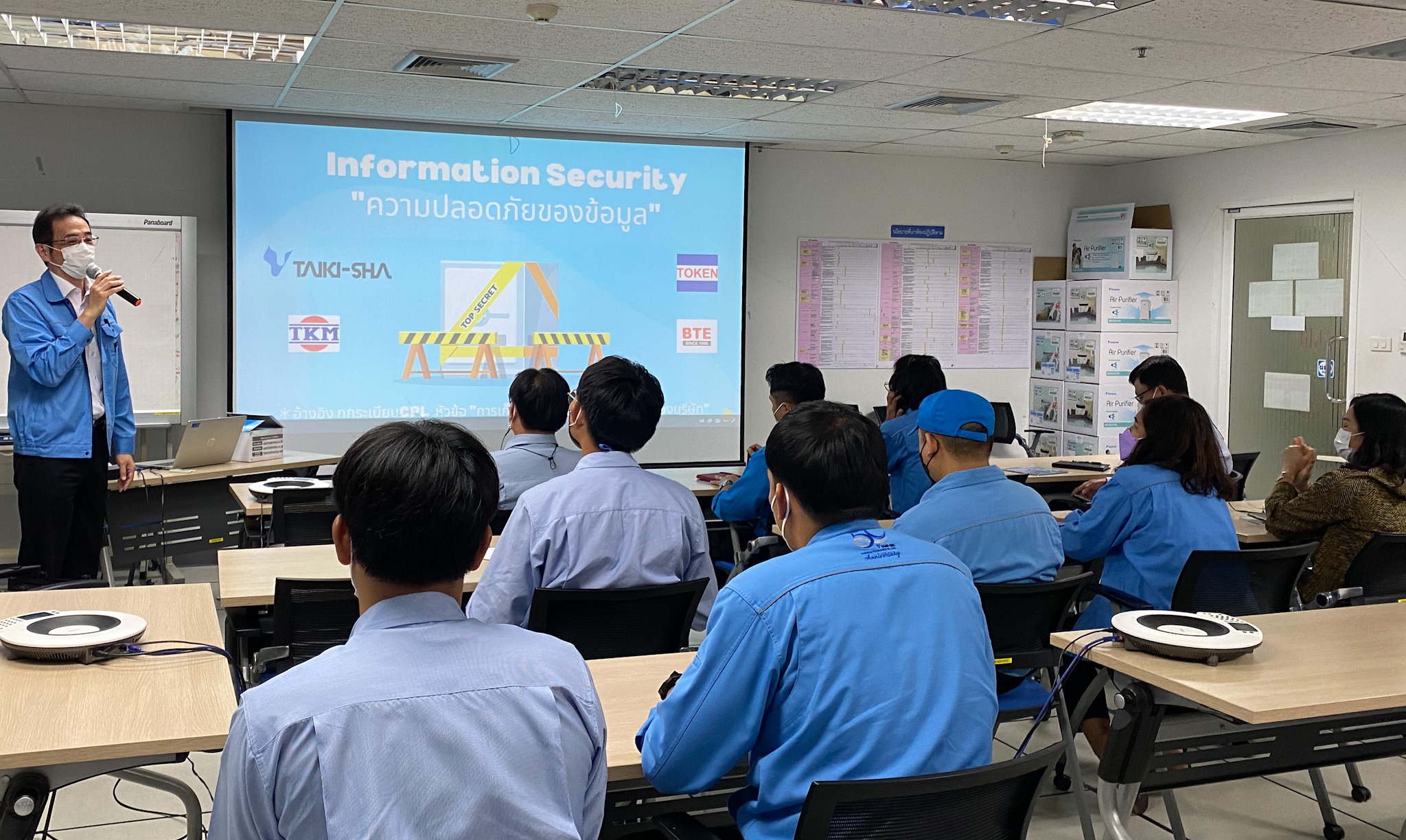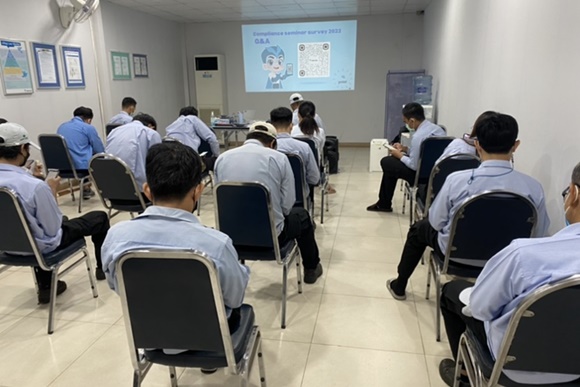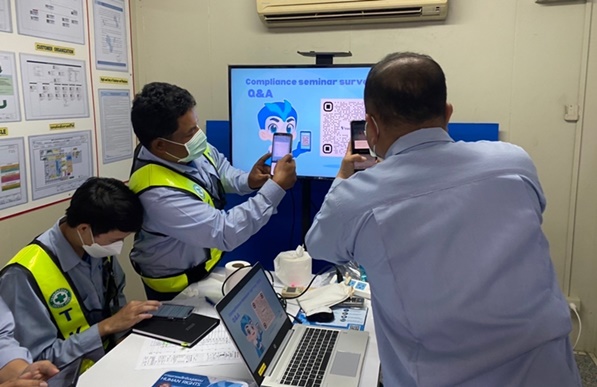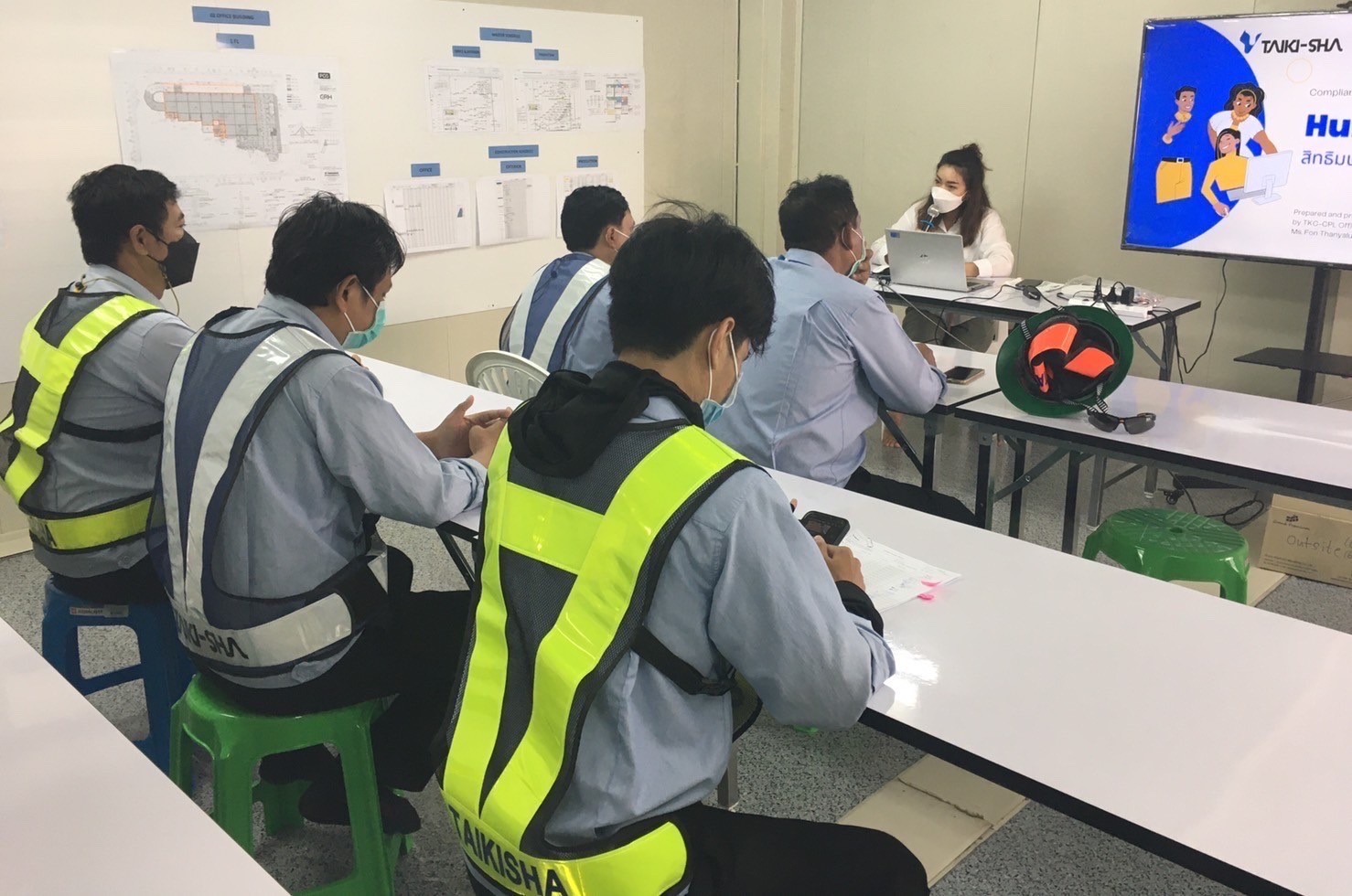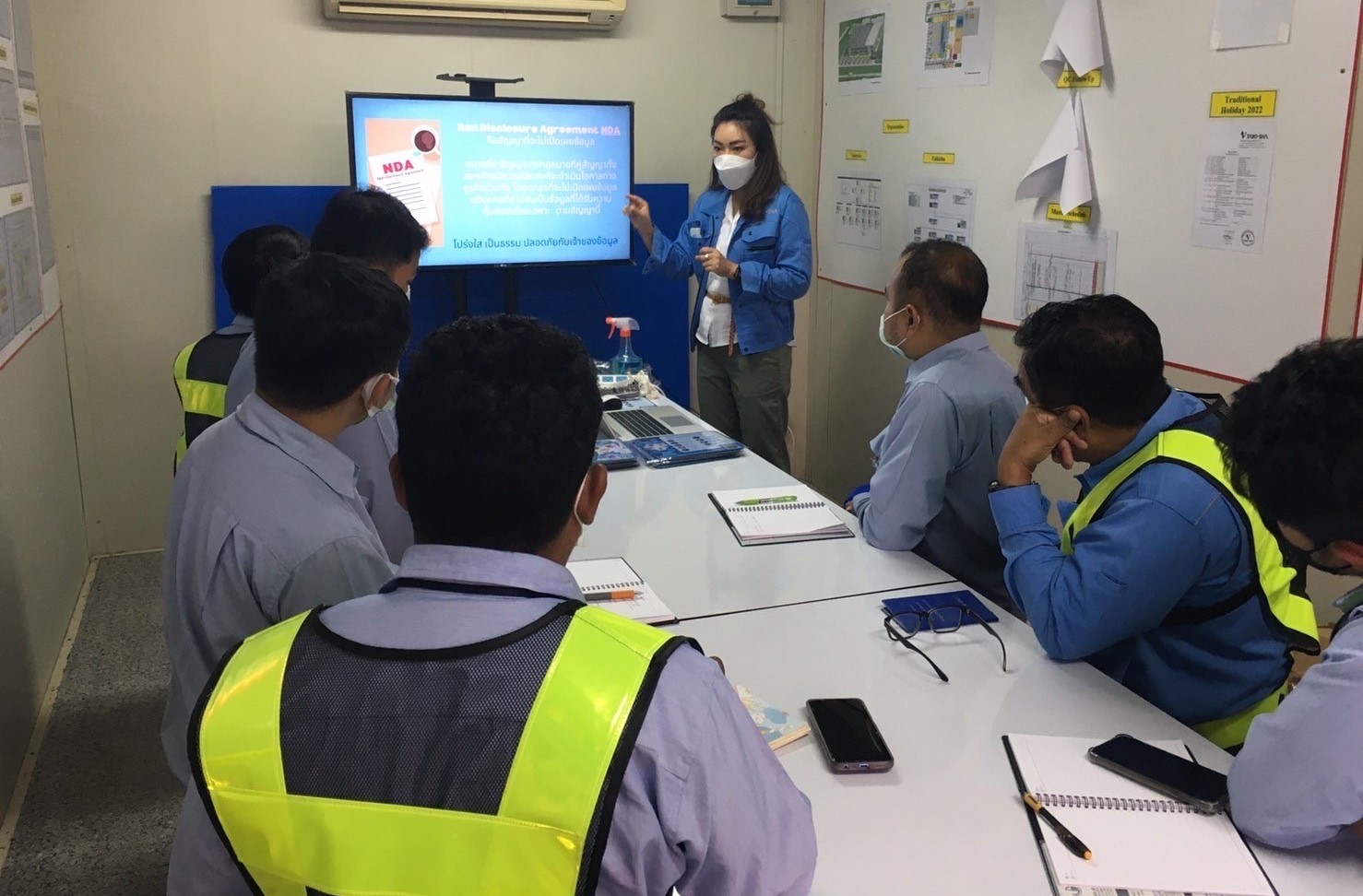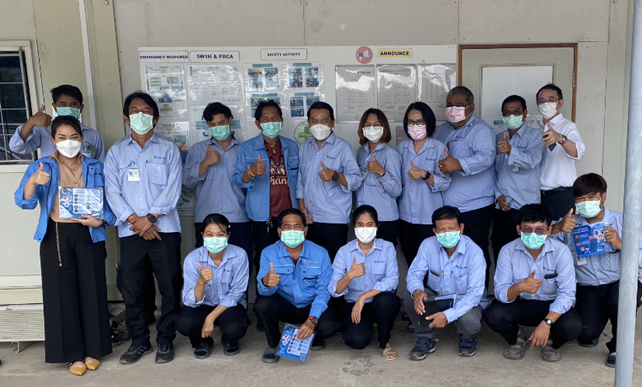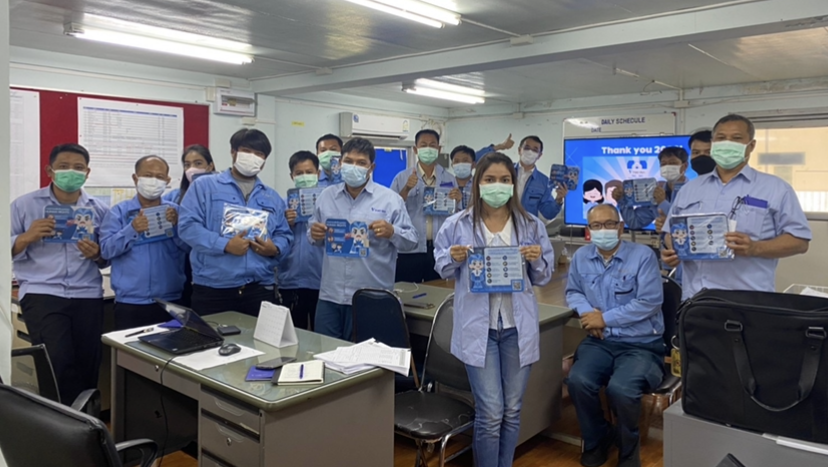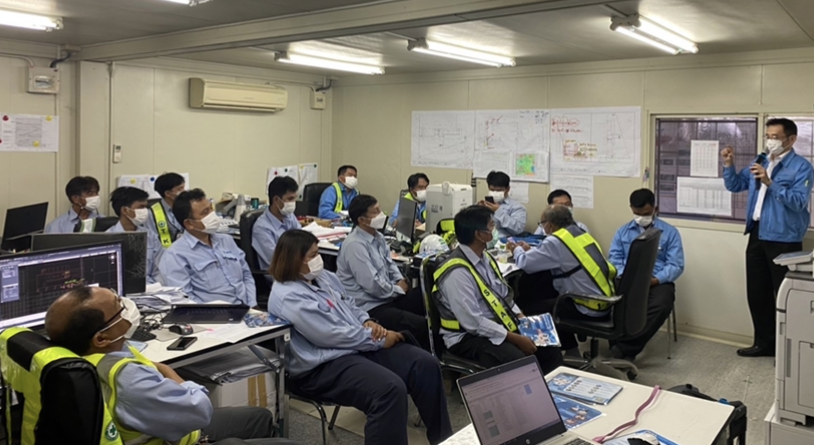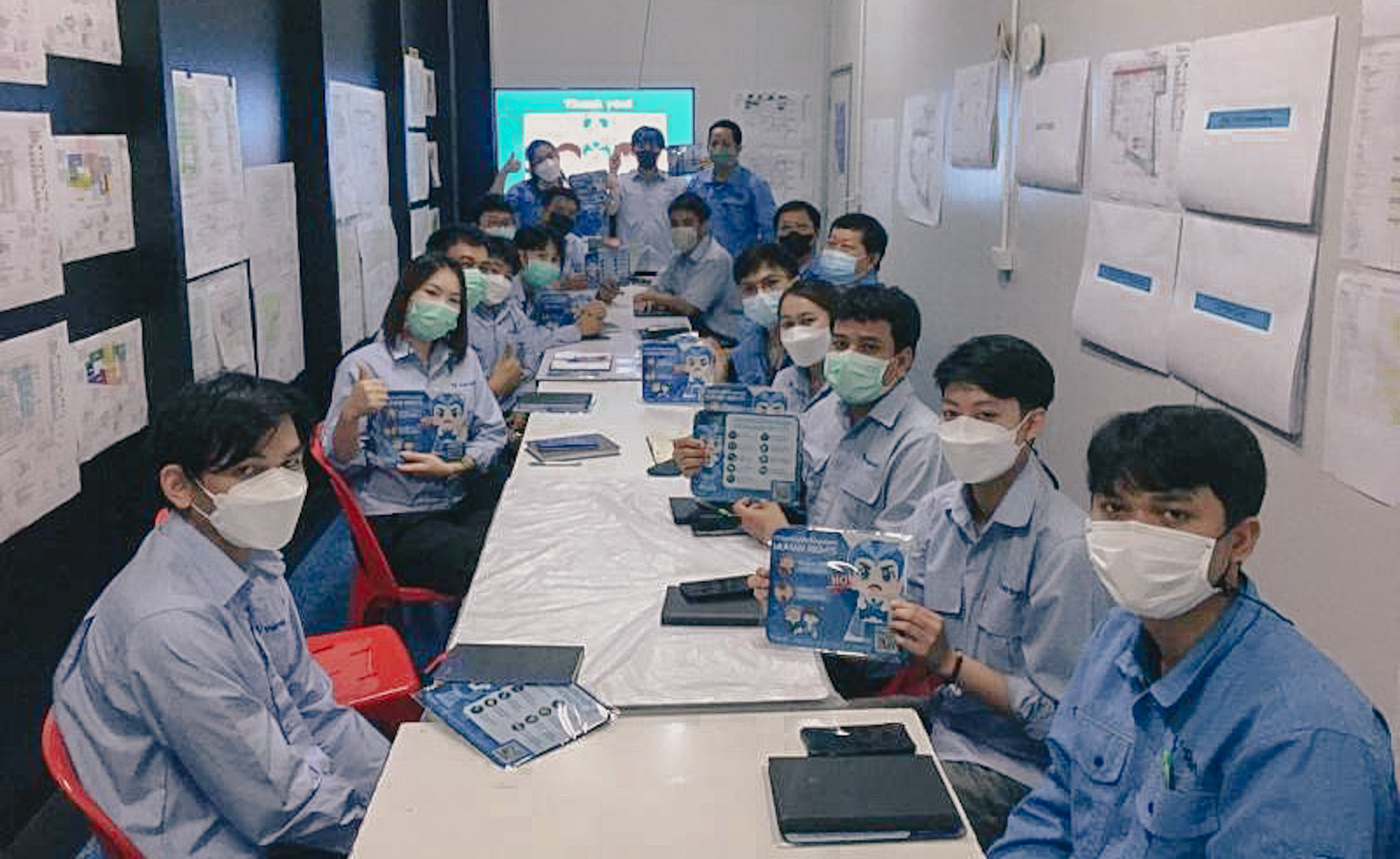 All employees understand the basic rules set out in the compliance manual. Employees was participate in activities willingly and in unison. There is a test using the QR code scan. Everyone cooperates in the exam. And the average score is 14.06 / 15 points.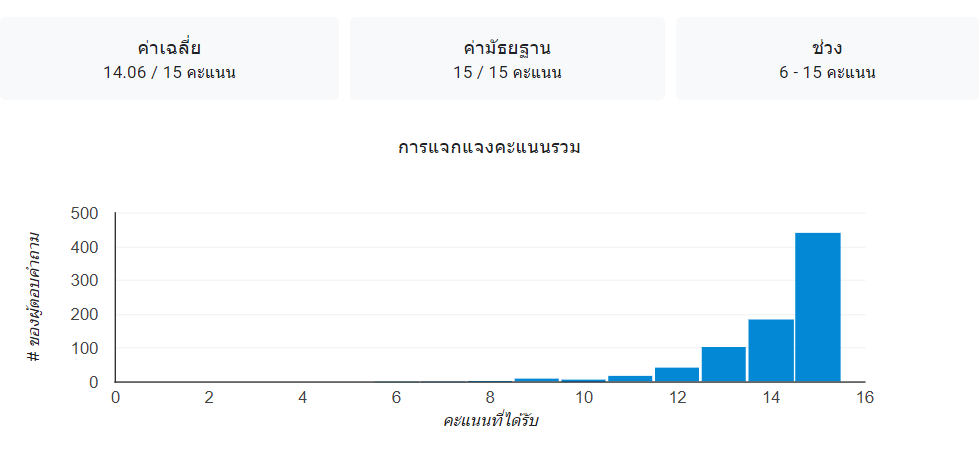 TKC-CPL conducted a seminar for TKN TKM, all subsidiaries. Employees in other provinces with online seminars. The building of a workforce founded on integrity and complying with our guidelines, local laws and regulations on doing business with ethics.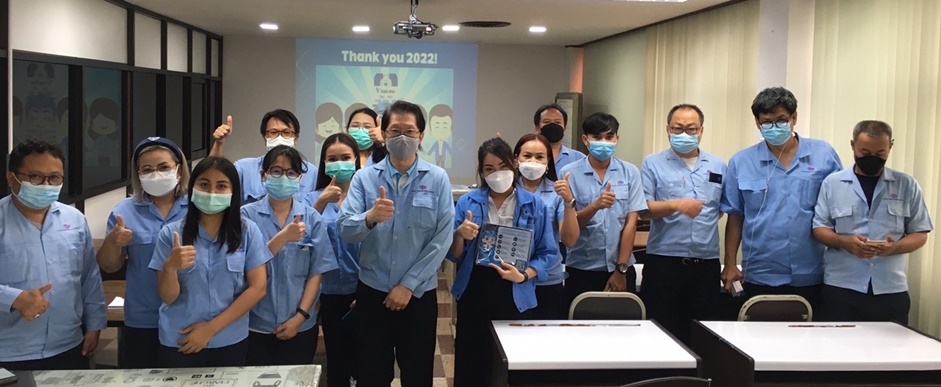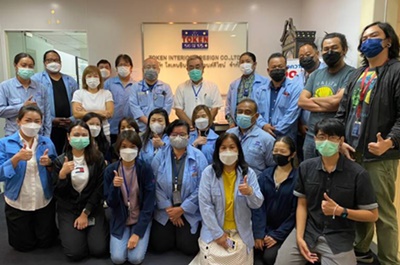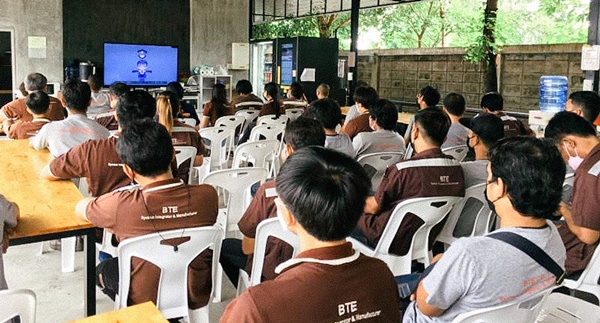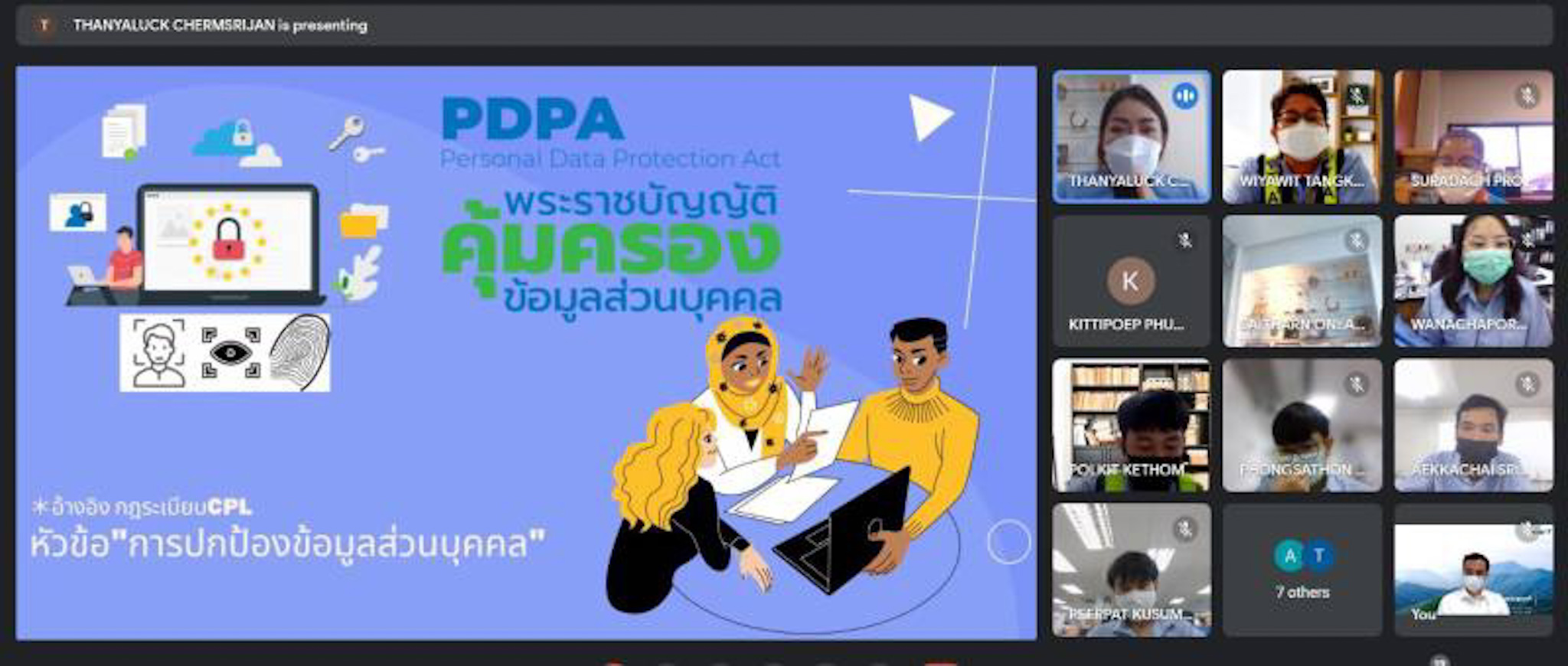 3. Annual Compliance Slogan Contest 2022
TKC Compliance Department arrange for employees of Taikisha (Thailand) Co., Ltd. and affiliated companies that based in Thailand to participate in the annual compliance slogan contest in Thailand. To encourage employees to pay attention to the consciousness of the rules company. The winner will receive the TKC President's Award and the best slogan of Thailand will represent to participate In the Takisha group global slogan contest. For the best slogan will be chosen by TKS President Mr. Koji Kato, He will give the Taikisha President's Award and the global winner slogan will be printed on a poster in next year.
For the best slogan of Thailand 2022 is "Where there is compliance. There is a real power, Only such power. Make everything succuessful" by Ms. Khwanruean Kingsanoi, From Token Interior and Design Co., Ltd.

TKC President Mr. Yasuhiro Sato has already presented the TKC President's Award on Dec 12, 2022 at Taikisha (Thailand) Co., Ltd. The commemorative award was given as an honor to the winner of Thailand field.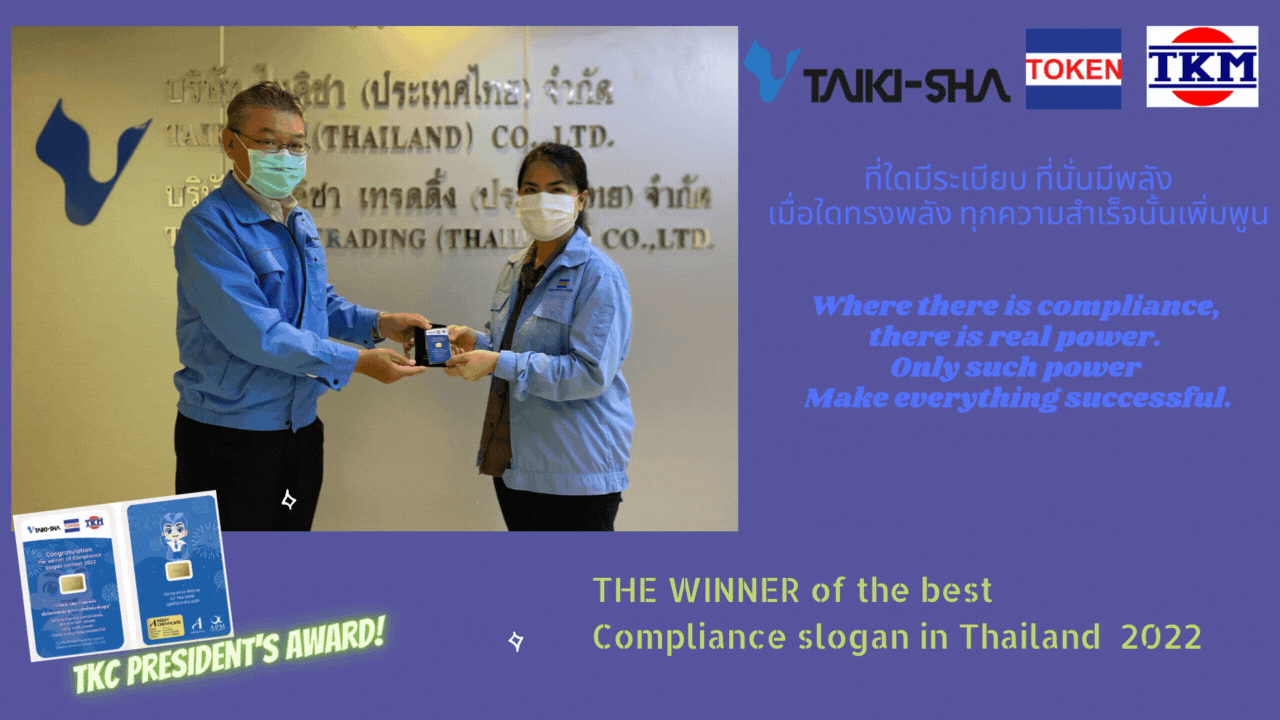 The Whistle-blowing System
Taikisha has established a whistle-blowing hotline through which any legal violation, misconduct, or unethical conduct
can be reported directly to the Corporate Compliance Dept. or an outside law firm. The whistle-blowing hotline can be used
by officers and employees of Taikisha and its group companies as well as dispatched employees,
and officers and employees of business partners.

In operating the whistle-blowing hotline, Taikisha takes all possible means to protect the privacy of whistleblowers.
For instance, Taikisha strictly manages contents of whistle-blowing reports received through the whistle-blowing hotline
and conduct awareness-raising activities on protection of whistle-blowers to employees.